Evening, WOMEN'S STORY GROUP, Starting In January!
JOIN US FOR A 12 WEEK ALL WOMEN STORY GROUP: ENGAGEMENT OF STORIES OF HARM & TEACHING TO HELP US LEARN ABOUT OURSELVES, & HEAL FROM OUR WOUNDS SO WE CAN LIVE MORE FULL LIVES.
Facilitated by Jamie Brault, M.Ed. LMHC
 Call Emmaus Counseling Center:
509-946-1430
for payment & insurance options
WHERE
Richland Baptist Church in
Richland, WA
WHEN
Tuesdays, 5:30 PM- 7:30 PM
January 10th through March 28th
COST
Only $35 an hour!
$840 for eleven weeks
$700 if registered by December 16th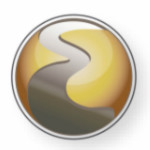 Helping people along life's journey with Christian-based mental health services.
Emmaus Counseling Center
Providing a mental health ministry to people who prefer to receive help through a Christian based program.  The Center provides service to clients wherever they are at in the faith spectrum or their faith journey.