NEW!!! TRAUMA CARE STORY GROUP
This Group will offer a time for your story
of childhood trauma or abuse to be heard
and processed in a safe group
environment to offer insight and healing.
The time will consist of self-care
practices and reflections from "Healing
the Wounded Heart" book and workbook.
In addition each group member will share
a written personal narrative. The end of
the eleven weeks will culminate with an
art project and time of giving and
receiving blessings from the group
members.
WHERE
The Emmaus Counseling Center at
Central Church in Richland, WA
WHEN
Thursdays, 9:00 AM – 11:00 AM
September 8th through November 17th
COST
Only $35 an hour!
$770 for eleven weeks
$700 if registered by August 11th
$35 for book and workbook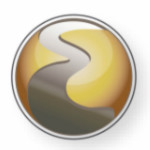 Helping people along life's journey with Christian-based mental health services.
Emmaus Counseling Center
Providing a mental health ministry to people who prefer to receive help through a Christian based program.  The Center provides service to clients wherever they are at in the faith spectrum or their faith journey.